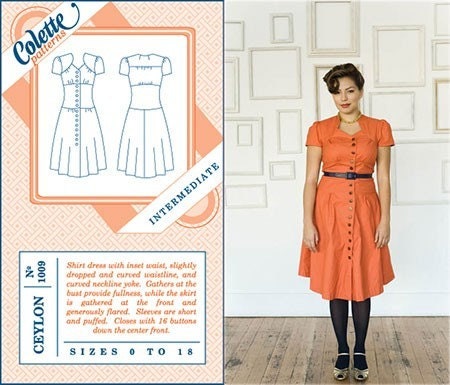 So because time is slipping away this month, I thought this would be a great excuse to do a Sew-Along, spacing out the components of the Ceylon over the course of a couple weeks. I have cut my pieces but have done nothing else, so I'd like to start the sew-along by getting all those interested in joining in to gather their supplies, trace their pattern, make their muslin and cut their fabric! We will start sewing the finished dress on Monday. This gives you about four days to complete the above To Do list. I'm excited to share with you more pictures of my progress and hope it will be helpful to you when constructing your Ceylon as well.
Although I fear I may only complete two projects this month (EEK), I'm confident I will make up for lost time in the remaining months and that this little Sew-Along is fun way to make up for it!
So go gather and I will see you back here Monday for the first ever Complete Colette Sew-Along! See you soon!